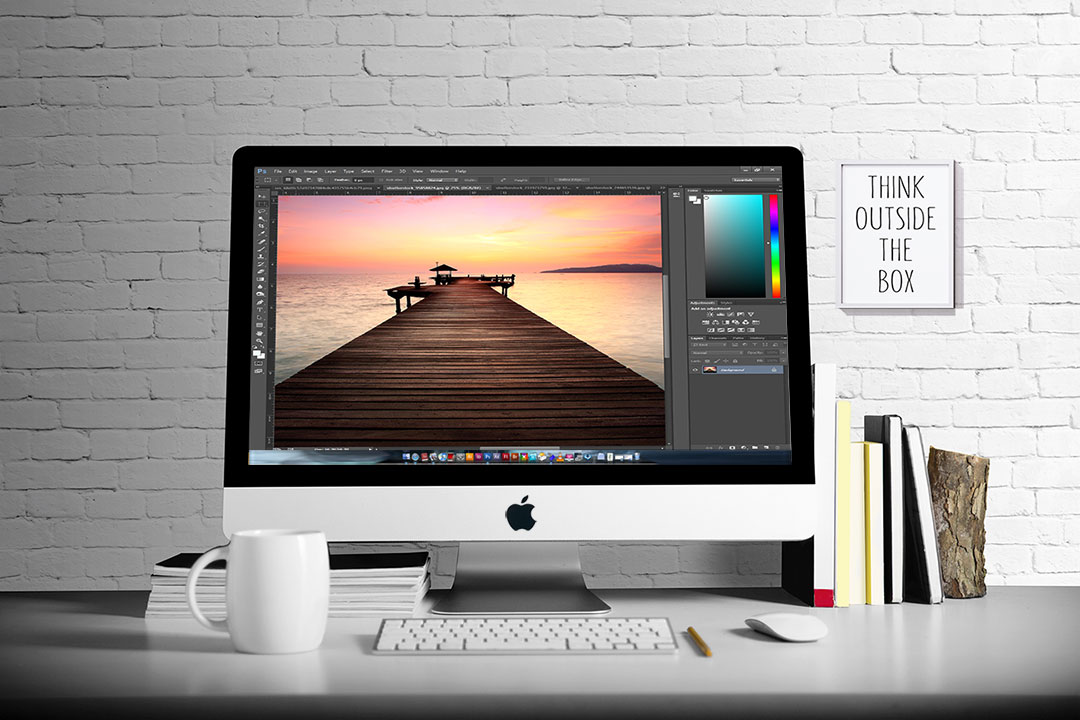 FAQ
To achieve the highest quality with the best results, please use these simple guidelines to prepare your materials for printing.
IMPORTANT
When submitting a photo, make sure that you have the rights of that photo. I cannot print photos that have been taken from copyrighted sources
If you are working with a photographer, make sure you have printing rights to the photo you are submitting.
Resolution is the measurement of how many dots/pixels fit into one inch.
The higher resolution, the sharper the image will be. I recommend resolution of 200 to 300 dpi (dots per inch) for crisp, clear results. Lower resolution images appear fuzzy, jagged and blurry.
Resolution and image size are inversely proportional to each other. Enlarge an image, the resolution decreases; reduce an image, the resolution increases. Example: a 2 x 2" image at 300 dpi (acceptable) enlarged to 4 x 4" has a new resolution of 150 dpi (unacceptable).
The settings used during the original "capture" of an image (ie: scanning, digital camera, etc) determine its base resolution. Resolution can only be improved by decreasing the image size, or by recapturing the image at a higher quality setting.
Please check image files for dust as they will become more visible as image is enlarged.
Try not to use Photoshop JPG or PDF image files. We do not recommend saving your files in the JPEG file format because this is what is called a "lossy" format. That is just a fancy way of saying that image data is discarded to reduce file size. This results in the inevitable degradation of the quality of your images.
Files should be saved as TIFF (tif), or Photoshop (psd), in RGB or Grayscale color mode.
Please make sure there are no layers or alpha channels saved with your image.
Convert fonts to outlines and embed all graphics.
If you need any further assistance, please contact me.
Optimize Your Color Output with a Calibration Device
Here is a very educational youtube video from PhotoVideoEDU Program to explore the issue of color management.
Step 1. Calibrate Your Monitor
We strongly advise purchasing a hardware calibration device to make sure you are getting the best match from your monitor to the printed pieces.
I recommend the Eye-One Display Pro and ColorMunki Display both by Xrite. They are highly accurate and incredibly easy to use.
For more information visit www.xritephoto.com
Viewing environment is also another affect how you see the color on your monitor. For example, if your viewing area has colder lights, I suggest to setup your target white point and gamma curve to 6500k and Gamma 2.2; If your viewing area has warmer lights, you could try the white point at 5000k.
Step 2. Embed the Color Profile
Without an ICC profile embedded into your files, we don't know what color space your files are in. Most photographers use either Adobe RGB (1998) or sRGB as a working color space. Set up your color settings:
For Adobe Photoshop:
1. Open Photoshop
Mac OS X Users: Go to Photoshop in the Menu Bar > Color Settings
Windows Users: Go to Edit in the Menu Bar > Color Settings
2. Select a Working Space for RGB Files.
We recommend either Adobe RGB (1998) or sRGB IEC61966-2.1. If you are unsure, you probably want sRGB IEC61966-2.1.
3. Select "Convert to Working RGB" next to RGB under Color Management Policies.
4. Check "Ask When Opening and Ask When Pasting" next to Profile Mismatches.
Whenever you open a file that is saved and tagged in a color space other than your working space, Photoshop will prompt you to convert to the working color space. When you save your JPEGs out of Photoshop, make sure to check the "Embed Color Profile" check box in the Save dialog box. Without this checked, we do not know the color space of your files, and you will have unpredictable color in your prints.
For Adobe Lightroom:
In Lightroom, there are no color spaces to choose until you export an image. In the Export screen, go down to the "File Settings" section. There is a pull-down menu for Color Space. We recommend selecting either Adobe RGB (1998) or sRGB.

File submission
Please contact me to request to upload your file via www.dropbox.com
I also accept files saved in USB, CDs and DVDs. Please contact me for further arrangement.
PDF proofs are provided on all jobs by e-mail free of charge. On critical projects you may order an 8.5x11 proof on the selected material with 1/2 page full image, 1/2 partial image at actual resolution for $15.
TURNAROUND TIME
My turnaround for most work are 2 to 3 days. One of the most important things you can do to ensure your project is completed in a timely manner is to make sure that any artwork you submit is print-ready.
If your printing project has a 'crisis deadline,' please contact me as soon as possible. Normally, our schedule revolves around "one day per task." For example, I allow one day for printing, and checking, and one to two days for drying.
Sometimes, however, I can provide rush service, but I need to talk to you quickly to determine how I can best help. I also ask for your understanding that completing your job early means my other customers will have to wait longer for their orders, or I will have to work overtime to meet the deadline, so additional charges apply to any expedited orders.
Prints pick up and shipping
Locally owned, locally produced, locally delivered
When your order is ready, you may pick up at my location; Personally deliver to your chosen location (delivery fee will be extra charge); Or delivered by UPS or FedEx.
Prints are delivered by UPS or FedEx, rolled up in sturdy tubes, not mounted, this will save on shipping charges and lessen the chance for damages to your prints.
UNPACKING YOUR PRINTS
Use caution or white cotton gloves when handling or displaying the posters. Carefully slide out from shipping tube, unwrap by removing stickers and tissue paper, place on a flat level surface away from direct sunlight, allow 2-3 days to flatten out on its own.
Certificate of Authenticity
A Certificate of Authenticity is a bit like an artwork's birth certificate, passport and quality guarantee all rolled into one.
Many states requires a person selling multiples to provide a Certificate of Authenticity by law. This can be any fine print, photograph, sculpture cast, collage, or similar art object produced in more than one copy. This is a multiple produced by but not limited to digital printing, engraving, etching, woodcutting, lithography and serigraphy. This includes multiples produced or developed from photographic negatives or any combination of the above.
This certificate should have at least all of the following: the name of the artist, a description of the original medium, the process and the material used in producing the multiple and number of multiples including proofs available in the edition.
Make sure you check your local laws or play it safe and always include a certificate of authenticity with your reproductions. Please feel free to request my certificate of authenticity as a guide for your own custom certificate or just print and use mine.
LIMITS OF LIABILITY AND TERMS
Submission of any materials such as film, photos, digital files or original artwork constitutes an agreement by the client that any damage or loss incurred will only entitle the client to replacement with a like amount of raw materials, unexposed film, or digital media. Except for said replacement, our acceptance of the artist's images and materials is without warranty or liability. Return shipping of original artwork will be charged to client.
If you don't see what you're looking for, contact me. Chances are that I can help you out.